Frankenstein and the Dome of Visions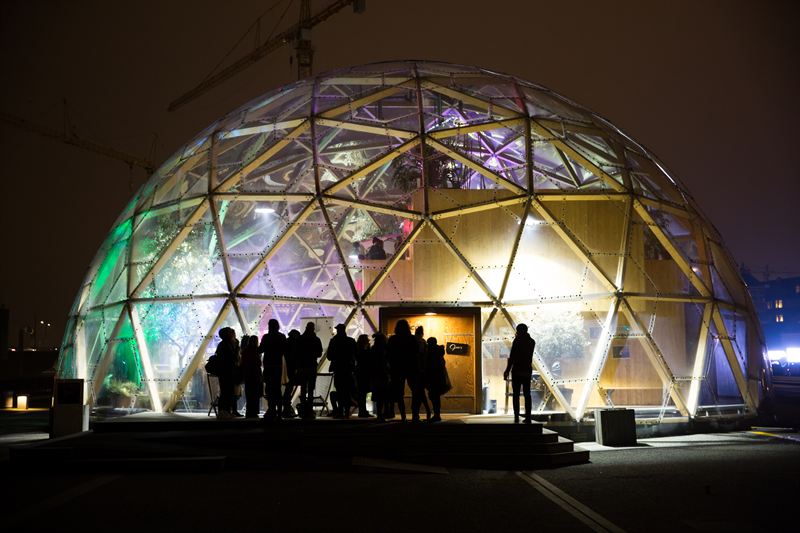 Yann Coppier will be demonstrating a new type of instrument he has been working on. Developed for a current theatre project in which he performs on stage with four actors, the idea was to avoid the use of a computer and focus on being fully present physically, performing the electronic music live and creating landscapes parallel to the story. For this purpose he has built a special programmable pedalboard that responds to small movements.
Knud Riishøjgaard will present an excerpt from his lecture/performance Armed with Friendliness. He will also tell a little about the little known postgraduate courses at the Odsherred Theatre School he is currently attending.
Hanne Tofte Jespersen will present her If the Land could Talk, a 'collaborative composition' in which children perform alongside a trio of professional musicians and work together with a visual artist as part of the process.
The lab will take place on Monday 30 November from 19:00 – 22:00 at the Dome of Visions, to be found next to the Black Diamond, Søren Kierkegaards Plads 1, 1016 Copenhagen K. The doors open at 19:00 and the first presentation starts at 19:30.