Frankenstein's Lab presents Monrad & Helms
The composers Anders Monrad and Peter Helms are guests at the next Frankenstein's Lab, where they will present their joint vinyl project Advanced Avant-Garde, to be released on the same evening along with the possibility of an autograph from the two gentlemen.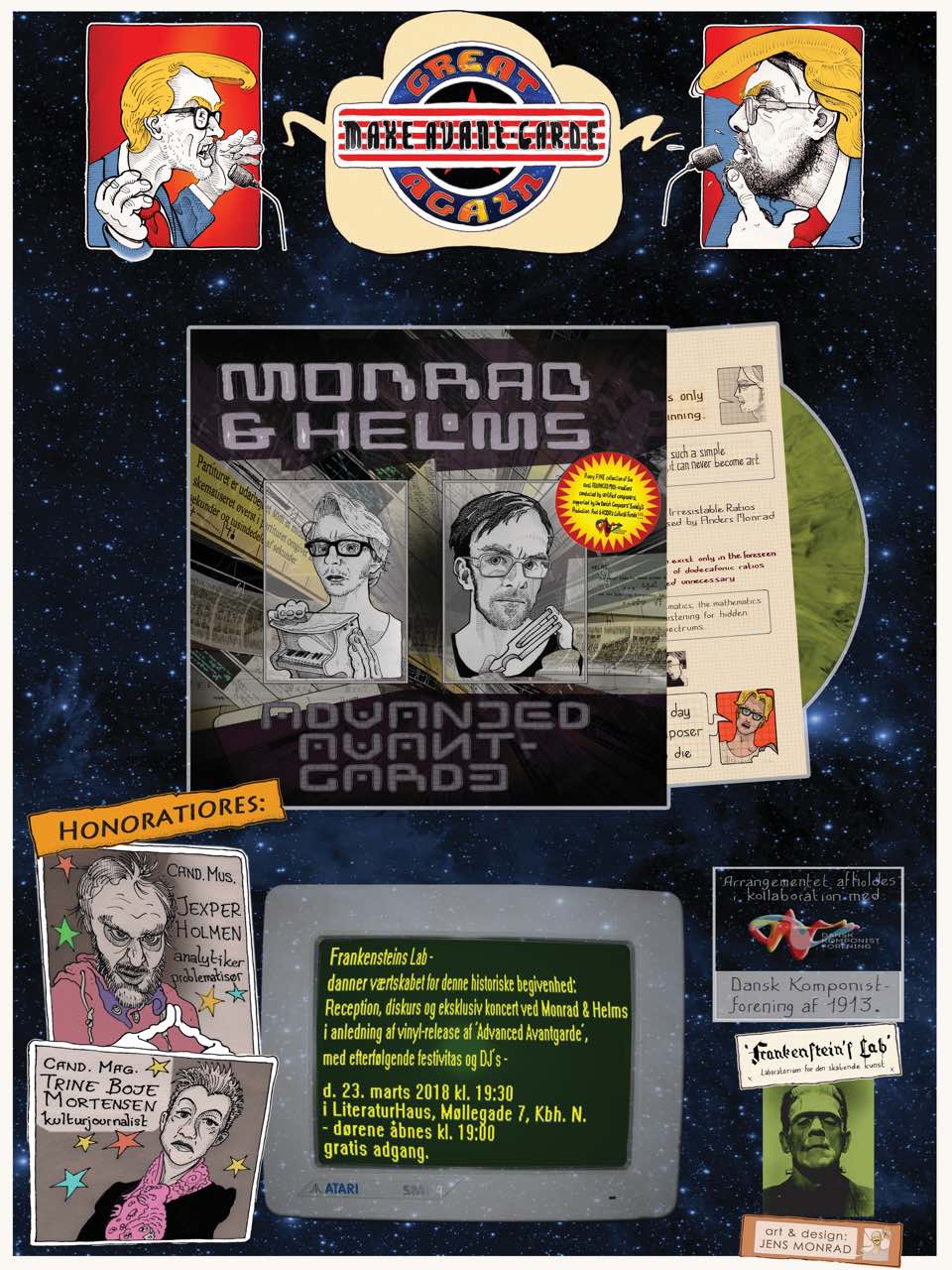 The soirée will include:
A strict academic analysis of the release of the composer (problematiser and graduate of the advanced composition class) Jexper Holmen
A critical interview of the dynamic duo by Stockhausen expert Trine Boje Mortensen
A refreshment made available by the evening's hosts
A micro-exposure of the honoured duo in concert form.
 
Monrad and Helms report that there will be no legal requirements of financial compensation for attendance. They invite everyone to join the proceedings in ecstasy.
(Read more about the duo on the Danish Composers Society website. )
Literaturhaus
Møllegade 7, Nørrebro
Friday 23 March
19:00–02:00
We look forward to seeing you there!
---
Knud Riishøjgård died suddenly last week at the age of …

Frankenstein's Lab will be lighting the fireplace in …