Advanced Avant-Garde Release Party
Frankenstein's Lab returned to an old haunt, Literaturhaus, for Monrad & Helms Advanced Avant-Garde album release.
A good deal of care was put into the evening with video teasers, an analysis of the album by Jexper Holmen, an interview with Monrad & Helms conducted by Trine Boje Mortensen, and a mini concert by the duo.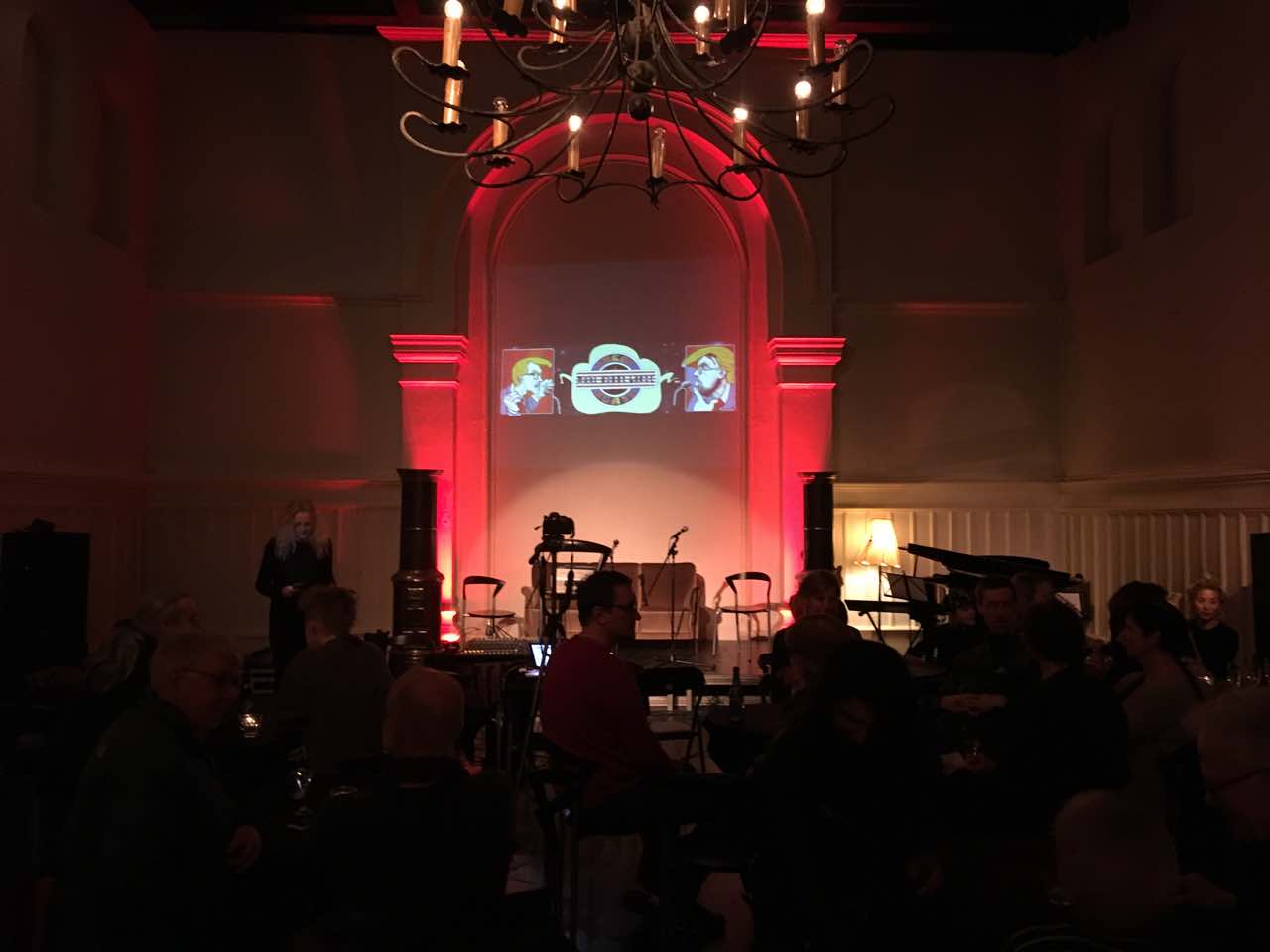 The evening was kicked off with the screening of two videos in which Monrad & Helms send-up the self-important seriousness and overly complicated jargon of the the sixties and seventies avant-garde.
Jexper Holmen followed with an analysis of the album that included a look at its MIDI aesthetic, symmetrical structure, and vinyl format. He also commented on the irony at the heart of the project, noting that it somehow managed to be both distanced and authentic – a kind of double distance that nevertheless ends up being convincingly authentic as an artistic statement.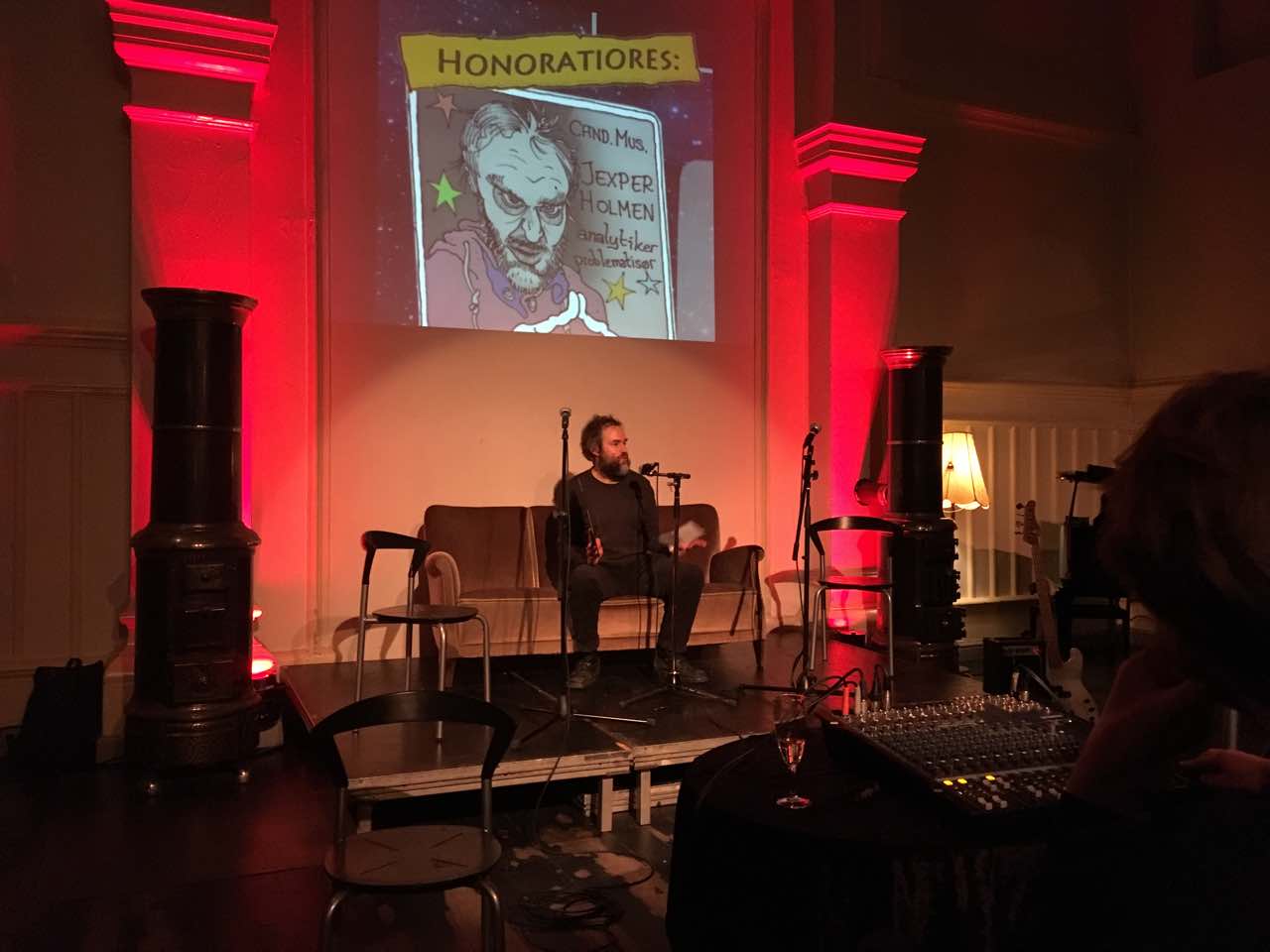 The balance between inhabiting a role and commenting on it (Frankenstein's Lab is after all a forum for trying things out and getting feedback) can be tricky to navigate, and during Trine Boje Mortensen's interview with the duo this sometimes began to break down with Monrad at one point himself acknowledging that he was sliding into meta territory, and Helms kindly trying to pull him back. The roles of composer, fictive character, defender and antagonist, academic and musician, were played out at the same time — with Trump thrown in on top of it all. Difficult and sometimes awkward territory, but also interesting to see what happens when composers have the courage to put themselves on stage with their creations.
The mini "concert" turned out to be playback, which makes sense given the MIDI point of departure. There were also visual references to MIDI genres such as Black MIDI in some of the background videos, even though Advanced Avant-Garde itself doesn't quite touch on those extremes.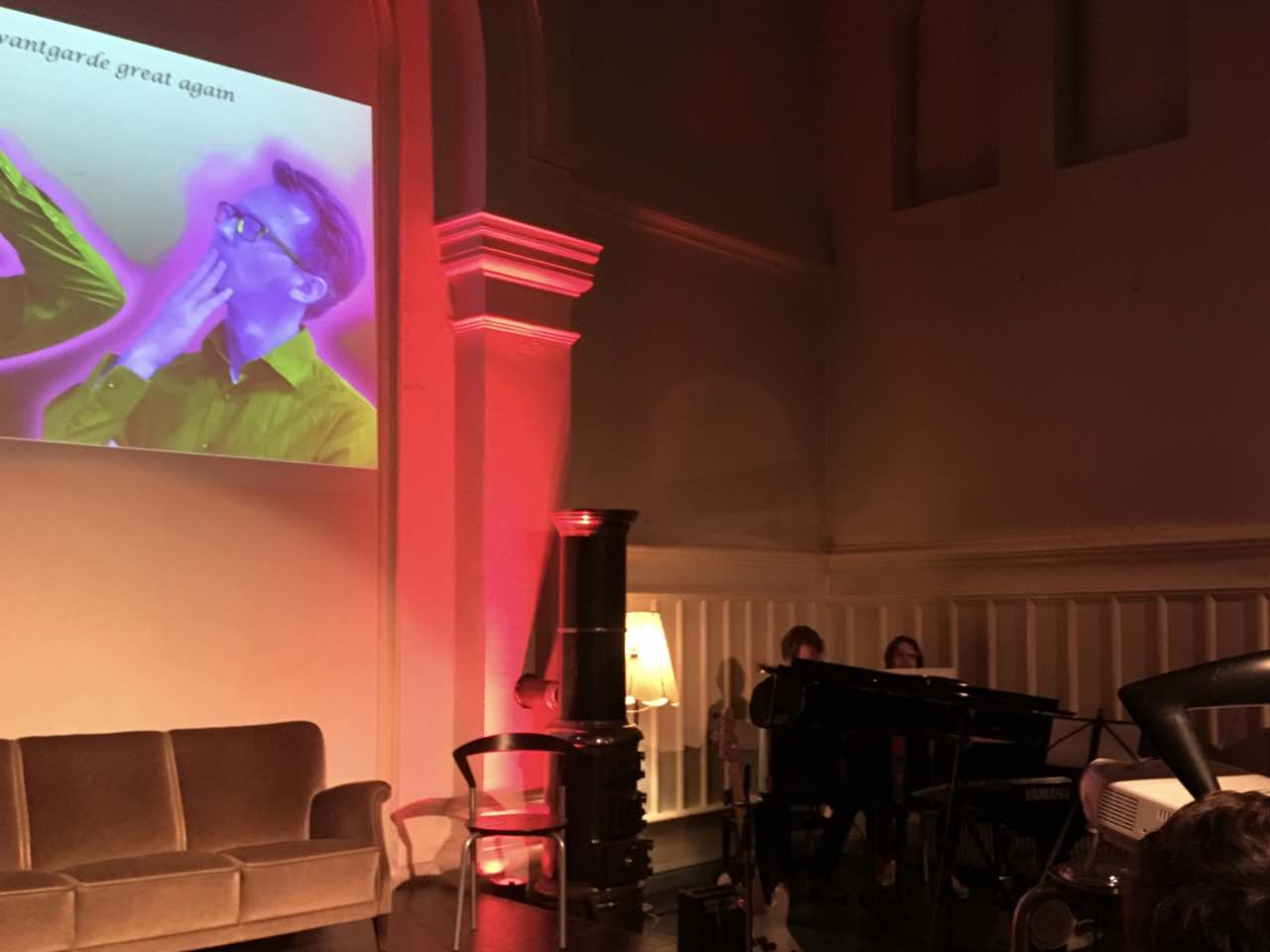 Advanced Avant-Garde is more a genre reference to Stockhausen, Ligeti, Zappa, and Weather Report, than the thing itself. All presented with a certain charm and technical skill. Jens Monrad's wonderful artwork and liner sleeve shine in the full vinyl format and complete the package.
The extravaganza can be also found on Apple Music, Bandcamp, and Spotify.