Ingredients: An extended Breathless Moment, some Twitter tryouts, Jexper Holmen's vocal experiments and free glögg.
Niels Rønsholdt presented the pilot episode of Breathless Moment, the 'app opera' he and Signe Klejs are working on. Niels took the time to explain a little about the thinking behind the project and how the choice of the iPad as medium has shaped their artistic decisions. He reflected on distance and intimacy and the differences between smartphones and tablets as a place for taking in artworks – how the tablet offers a slightly more relaxed and reflective space when compared with the quick activity and everyday tasks associated with smartphones.
I in turn embraced smartphones and took the opportunity to try streaming a 'libretto' as a series of tweets – which is the basic idea of the 'twitteropera' I'm working on. I wasn't quite ready to present the music of the new piece and so tweeted the text of "Autumn Strategy", a section from Antjie in Berlin, a piece I composed last year, in time to the music.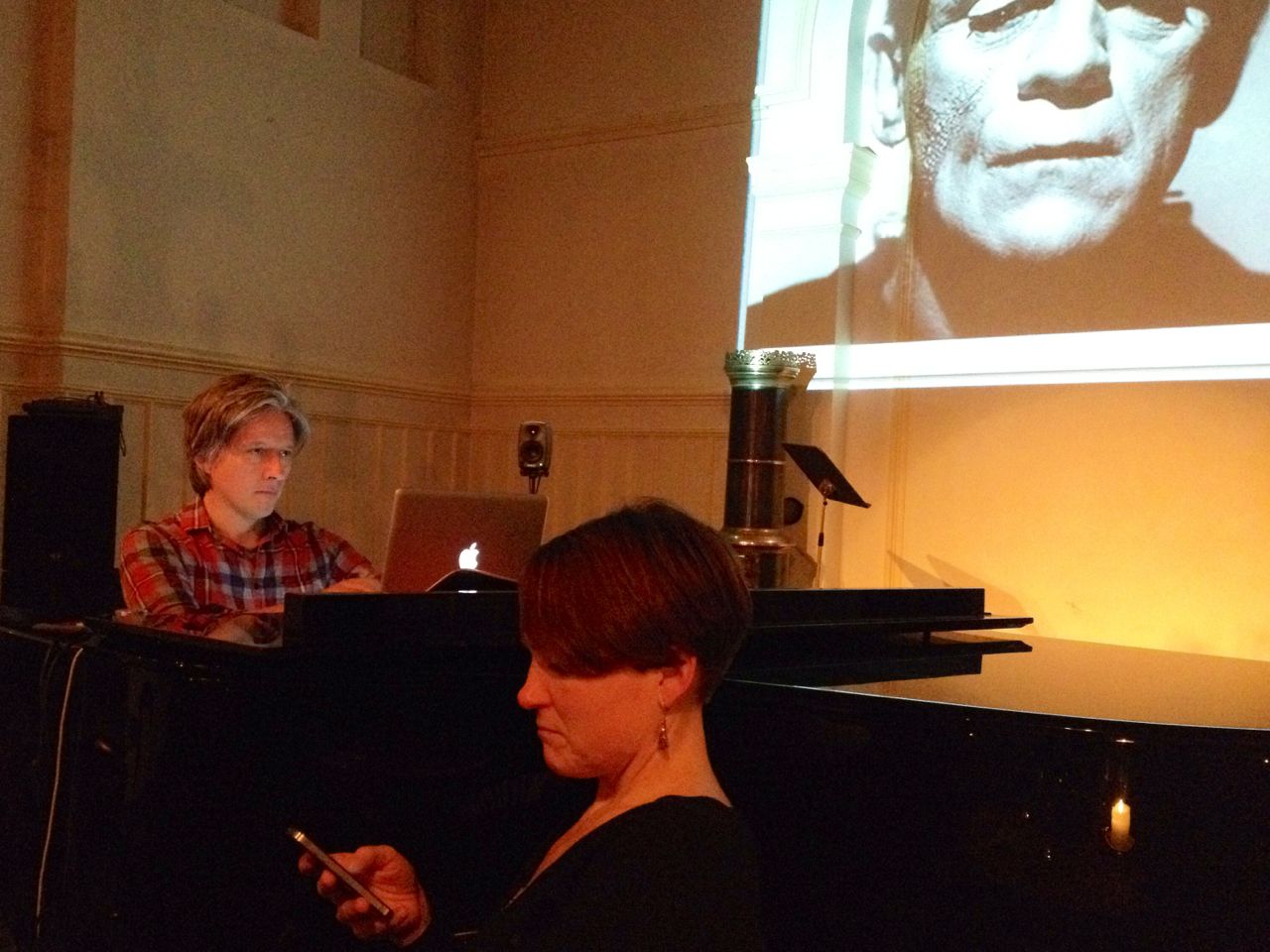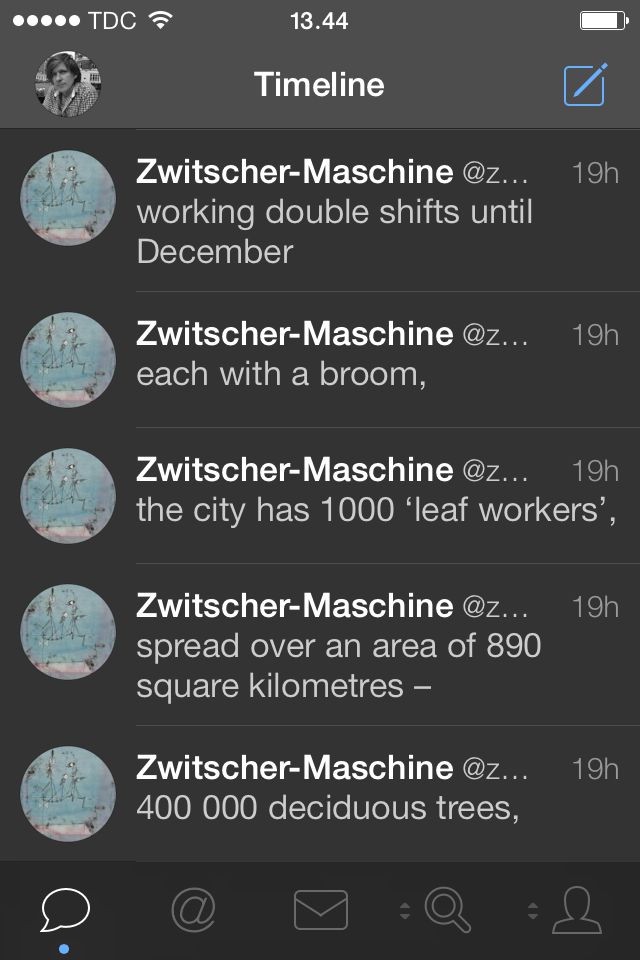 Jexper Holmen quickly jotted down some impromptu parts and got those present to memorize and sing them together – with eyes closed and breathing synchronized. A tryout for a piece he is working on titled Life Science Garden.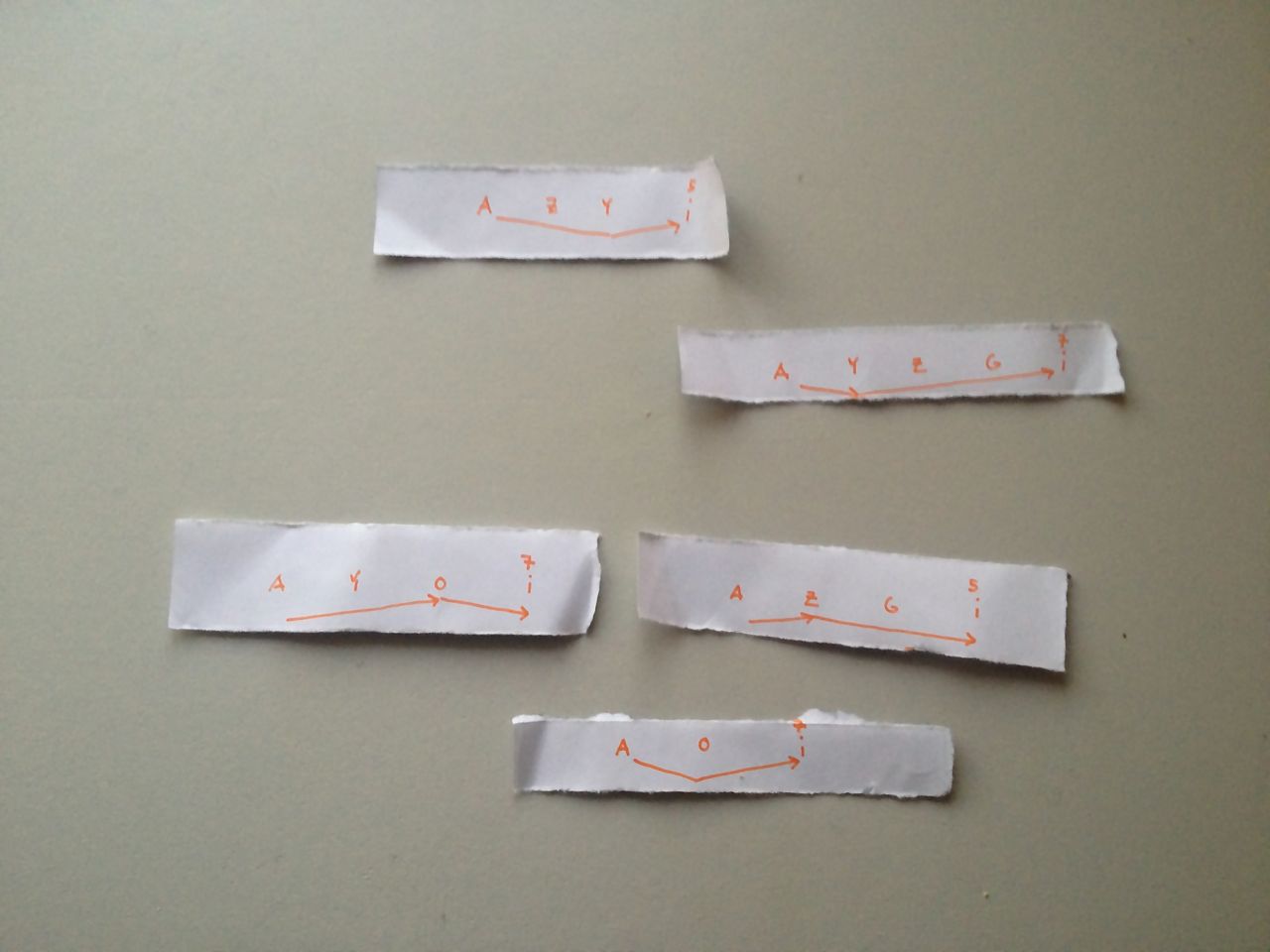 There was something in the apporach that reminded me of Bill Drummond's work with his choir The17. A few days later DR Vocal Ensemble gave a beautiful performance of a similar piece as part of their Advent Concert at the Black Diamond.
An intimate lab to round off 2013. Many thanks to all those that contributed this year. Looking forward to finding out what 2014 will bring.
Merry Christmas.