Unusual Concerts In Alternative Spaces
Frankenstein's Lab Autumn Edition
The next lab, in which we explore the theme of creating unusual concerts using self-made instruments in alternative spaces, is coming up on the 6th of November.
Toke Odin recently organised a concert-installation in Halmlageret – a vacant building adjacent the Carlsberg complex in Copenhagen. Both floors of the building were used as a kind of instrument – as giant resonant chambers with sound vibrations set in motion by special loudspeakers built by Toke himself. Sound and light were coordinated as part of a composed total experience and the evening's events rounded off with fireworks.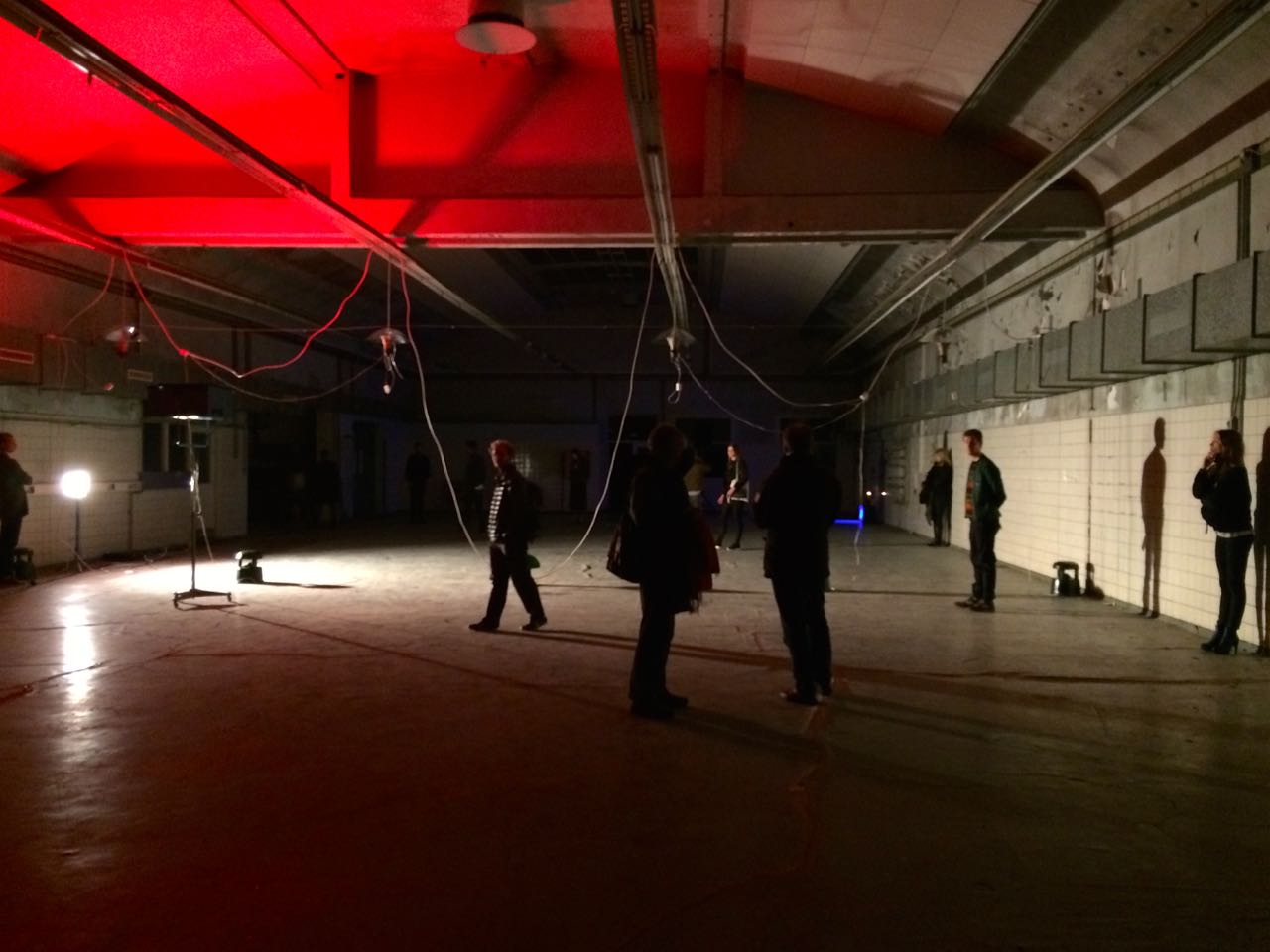 Toke will a talk a little about the motivation for this approach to creating a work and the practical aspects behind organising an event in an alternative space. He will also demonstrate one of the specially constructed directional loudspeakers.
Lars Kynde is a composer that also carefully considers the contexts in which his works are presented. He too builds his own instruments with the process of composition and instrument design intricately intertwined.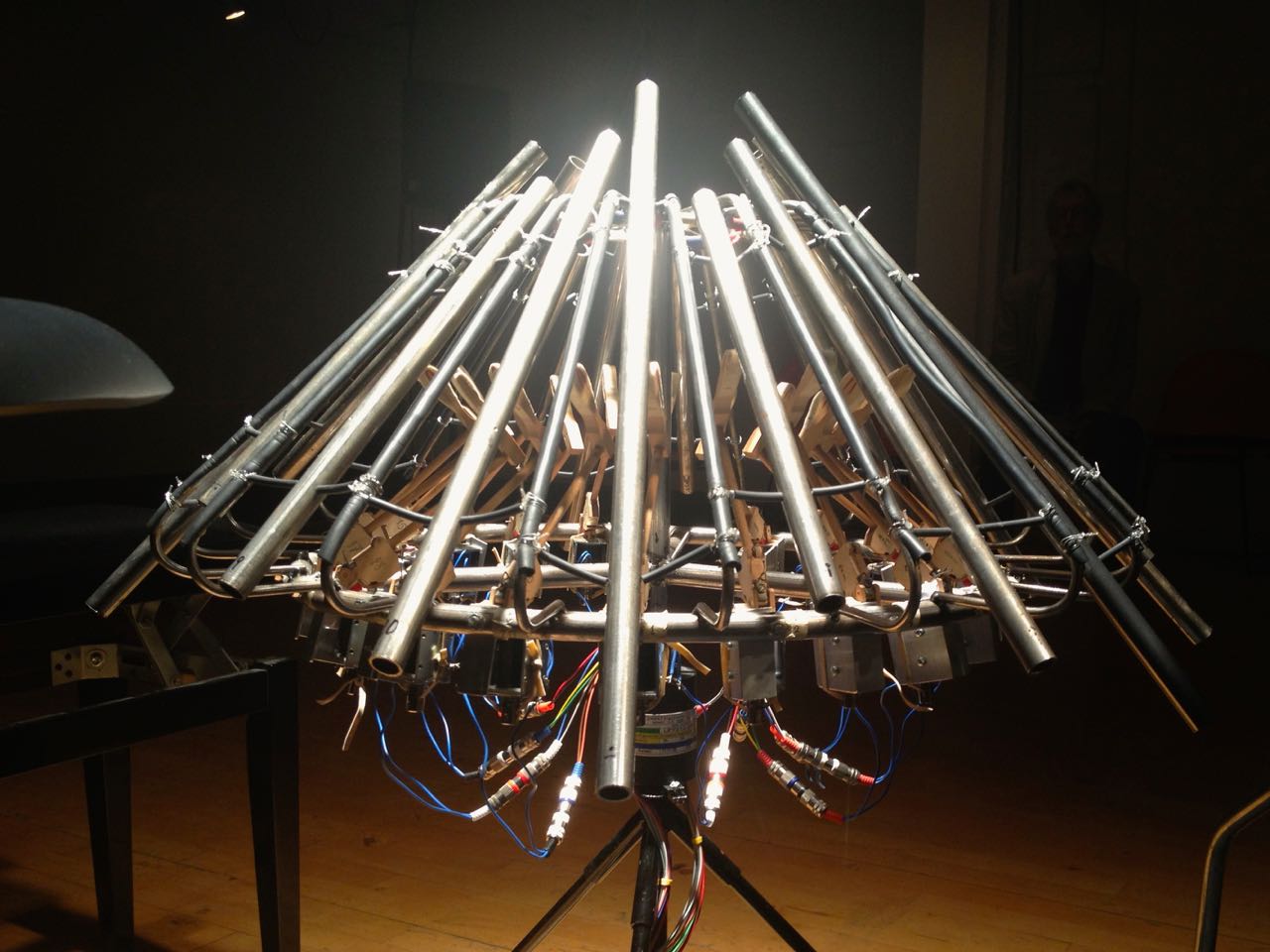 Lars will demonstrate "The Mushroom" – an instrument consisting of metal tubes cut to a give special tuning and activated by piano hammers triggered by an Arduino controller.
From alternative instruments and spaces to other places: Jens Peter Møller started thinking differently about pulse, rhythm and the way in which people dance after travelling to Ghana. He will present us with some of his thoughts about differing ways in which people perceive pulse.
Join as at Lautrupsgade 9, the new premises of the Danish Composers' Society, for a relaxed evening of contact and discussion. Starting 19:00.
The fridge will be filled with cold beer and snacks will available.
---
Update
Instead of "The Mushroom" Lars Kynde will present his Tasteful Turntable – a project created together with his brother Nikolaj Kynde along with Mette Martinussen and Augusta Sørensen, and part of the 2014 Wundergrund Festival program. Lars has plans for developing the project in new directions and is keen on getting some feedback – be sure to join us.
---
---
The word 'opera' evokes visions of celebrated singers …

Anders Monrad has created Virtuoso , an iPhone app soon …